Table Tennis at Rockin Rollers
This is our new, Monday evening venue, 6-9pm. Fee is $7 for members and non-members. The address is 2915 Agua Fria in Santa Fe.
Rockin Rollers Monday evenings is an excellent place to play if you want to improve your game, drill or get some coaching and play matches in a relaxed atmosphere with plenty of tables and space available. We also have club tournaments from time to time here. Check it out!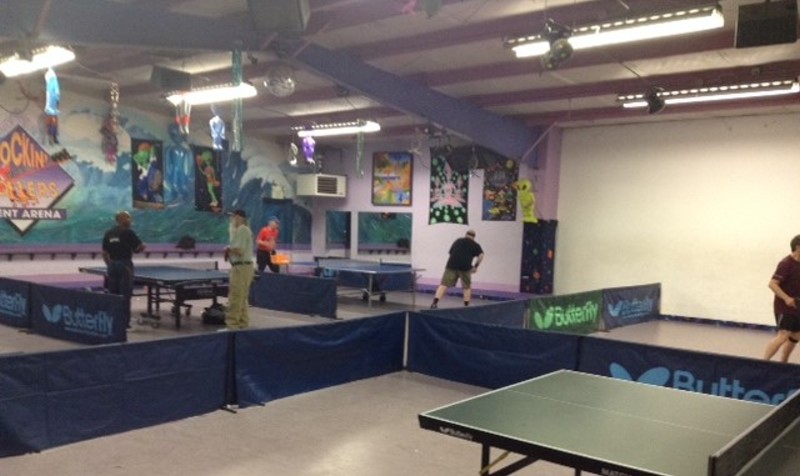 ---
Santa Fe Table Tennis